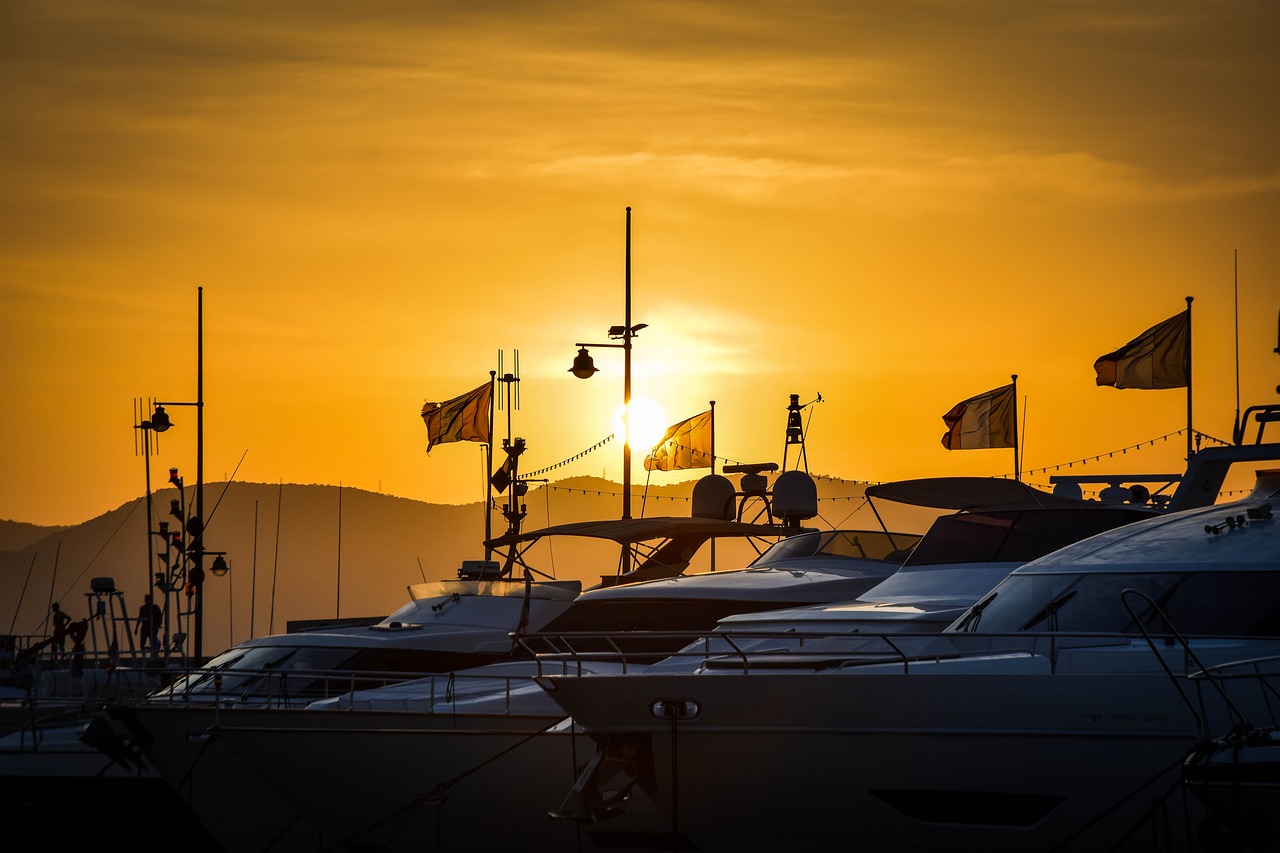 Posted 16 April
Your Weekend Escape to St. Tropez
Imagine... sunshine, superyachts, sun, wind through your hair, cruising along the beautiful coast of the Côte d'Azur, relaxing at sun-kissed beaches and lounging in beach clubs zipping on a cocktail watching the sunset. Together with family, friends or your loved-one.
If you have the opportunity for a leisurely long weekend on a yacht, we can only say 'go for it!'. And remember there's a boat out there for everyone. We'll organize the weekend down to the last detail and stand by your side. It's the perfect pre-summer kickoff and will be a magical experience.
For all luxury yacht charters applies that it's tailormade to your wishes. Whether you like to sail, step aboard a motor yacht or a catamaran... everything is possible. Sporty, relaxed, culture, couture or cuisine. There're so many things to explore, that your weekend will be ticking like a Swiss watch. And in order to give you an idea how this could look like, here's some sugar for the soul.
FRIDAY
12 pm You'll be warmly welcomed on board of your yacht in the port of St. Tropez and after you're being amazed by the luxury and comfort of your yacht for the weekend, it's time to cruise out to sea and drop for anchor somewhere near one of the more hedonistic haunts for luxury yacht charter in St. Tropez and that is the curving white sands of Pampelonne Beach. The chef will prepare a mouth watering lunch onboard and after that you can choose whatever you like to do: swimming, having fun with the water toys such as seabobs and jet skis or getting some sun at the beach.
5 pm It's time for some refreshments and to get back onboard. What are your plans for your first night in St. Tropez? For sure you wonna get dressed-up, but perhaps first ease into the evening with cocktails and canapés on deck, watching the late afternoon sun light cover the old fishers town with a golden varnish and enjoy the caress of the warm summer breeze while you create the plans for this evening. Is it gonna be French Cuisine or something more Provençal this evening, like oven-baked fish with lemon and a velvety white wine?
10.30 pm After dinner it's time for some music and entertainment. Before you indulge in St. Tropez' nightlife, let's have a drink at one of the many cafés or take an evening walk along the quay where many yachts glimmer in the moonlight, waiting to be admired. If you still have some energy and you're ready to dance until the early hours, there're plenty of nightclubs; chic or cozy, classy plush or modern trance, all is there... It's such a vibrant atmosphere, that there's no escaping the champagne spraying parties and DJ's know how to set a unique ambiance when they turn up the heat.
SATURDAY
9 am Watch the Côte d'Azur coast line when it's awakening, the foggy mist will disappear when the sun gets to maximum power, creating a magical vibe. Now it's time for cruising. While you're enjoying the breakfast, the captain wil get the yacht toward Ile de Porquerolles. Leaving the glitz & glamour behind for a while and head across a tranquil island, that has an amazing flora & fauna. Surrounded by this heavenly environment, you can relax a bit onboard, go swimming or take the tender ashore to Notre Dame Beach for a lazy morning on the sands.
2 pm It's up to you... are you going for an invigorating picnic-lunch at the island or would you like to go to one of the island's restaurants? Where you can taste some fine local "Domaine de l'ile de Porquerolles" wine. Depending on your wishes you can stay on the island for the afternoon and cycle through the cool forests and traditional villages and explore the rocks on the south shore, while being stunned by the view and the turquoise waters surrounding the island, or go back to St. Tropez and indulge in afternoon shopping. Visit the classy boutiques, local food markets or perhaps taste some culture in the city watching and visiting the historical buildings. St. Tropez has it all.
5 pm Perhaps after all the adventures, it's time for some Spa & Wellness time. Depending on your preferences, you can either enjoy the wellness treatment onboard your yacht, as many yachts have wellness facilities onboard, or ashore. There's a spa by Clarins at the Hôtel de Paris to name but one. It's the perfect way to relax and gain some new energy for the evening that's laying ahead of you. If a spa treatment is a bit too much, why not sit down at one of the pitoreque cafés on the boulevard and enjoy the view zipping on a refreshment?
7.30 pm On the program: dining exclusively at a French Gastronomy. A table at an opulent terrace is waiting for your arrival, featuring an extraordinay view at the gulf of St. Tropez. Letting the exceptional tastes of the food play with your senses, while drifting off.
11 pm After dinner it's up to you, would you like to head back to your yacht to drink a nightcap onboard? Or dress-up in your finests outfit and head out, one last evening among the stars? Perhaps tonight you'd enjoy some velvety jazz or an elegant piano bar....
SUNDAY
Your luxury yacht charter is drawing to an end. If you get up early, you can get some café and croissants at the local boulangerie-pâtisserie and stroll a little bit enjoying the Sunday morning vibe. If you'd like some extra sun before heading home, then cruise this time to one of the less exhuberant beaches. Explore the three small golden beaches that front the oldest part of St. Tropez Village: Plages La Gaye, La Plonche or de la Fontanette, before the yacht charter ends at noon. But no worries, before heading to the airport, we suggest you to relax and let this stunning weekend sink in during a long, long lunch at Beach Club 55 and then you're all settled to go... packed with a big bag of extraordinary memories.