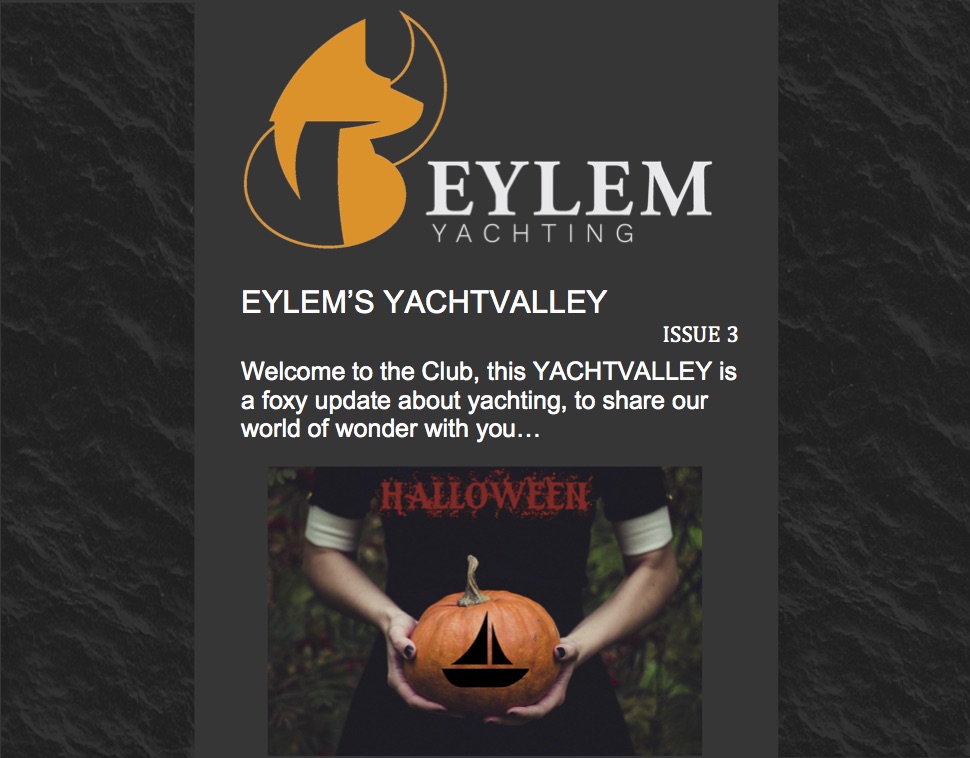 Posted 14 November
You just wonna have YACHTVALLEY!
YACHTVALLEY is Eylem's Newsletter. It's a foxy update about yachting. Our Yachtvalley is filled with ins and outs about luxury yachting and we share a lot with you.. a lot a lot:
* New yachts for sale and for charter
* Premium Listings
* Spotlights
* New-build yachts and projects - motor yachts, sailing yachts, catamarans, trimarans, tenders etc.
* Entertainment on water; jetskis, waterskiing, seabobs diving and more
* Exclusive luxury gadgets
* News about charter holiday destinations
* Events in yachting, luxury, art and more
* Updates about traveling
* Amazing pictures and videos
* and of course news about Eylem and our charity work
...and much much much more....!

Each issue in another theme. We already had three issues:
The 1st issue was the premiere, the launch of Yachtvalley.
The 2nd edition was within the framework of La Dolce Vita, with a classical 20m Baglietto from 1964 in the spotlights.
The most recent issued on Halloween was about... well, you can guess... we couldn't resist. We stepped into the Halloween spirit to get you inspired for Halloween. We also presented two amazing yachts for sale with a little taste of "Black Pearl".
Make sure you don't miss a thing and subscribe via:
www.eylem.lu or Eylem's Facebook page