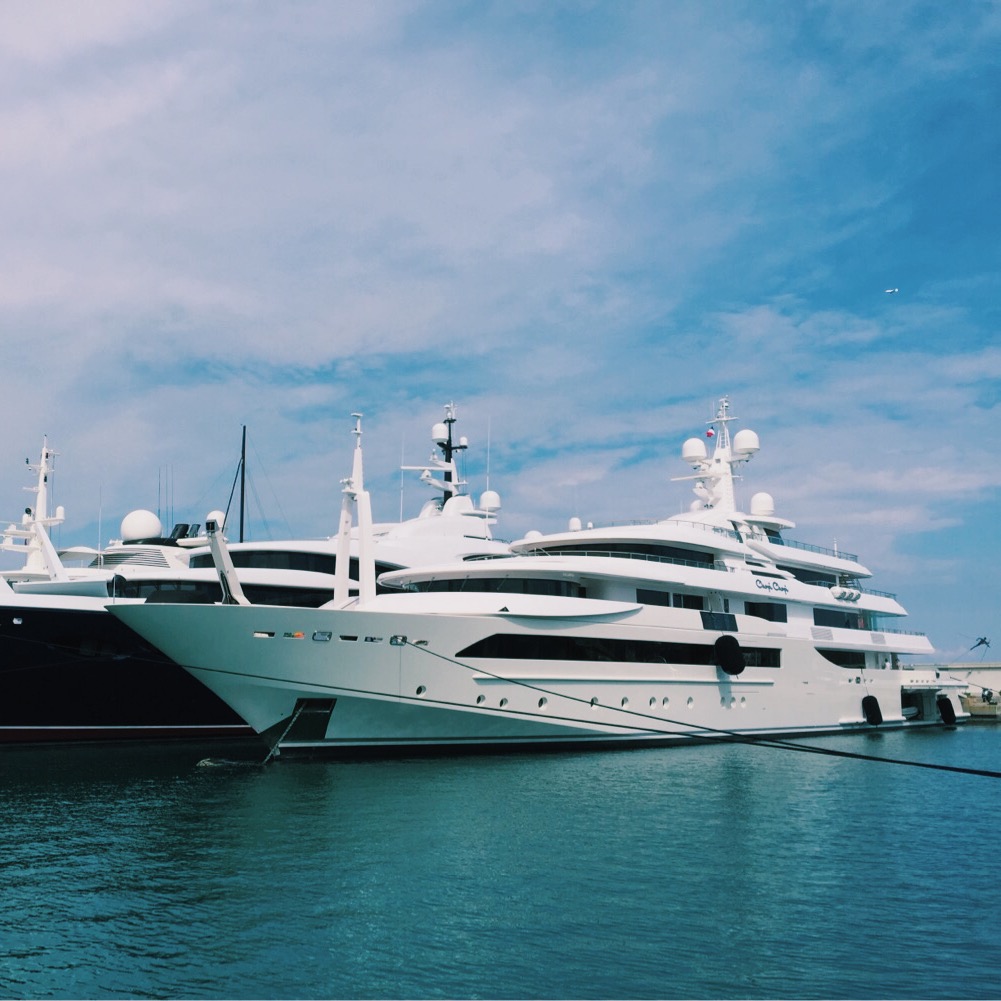 Posted 30 October
What to expect of a luxury yacht charter?
Part 1: the facts
Chartering a yacht is a world of possibilities. Life aboard a luxury yacht is unparalleled. You discover new destinations every day in ultimate comfort, enojoying an exceptional level of bespoke service from a dedicated crew. With a luxury yacht charter your vacation is 100% tailor-made to the things you like. From relaxing in private bays to partying in the most exclusive clubs ashore.
Most yacht charters include a bit of everything: cruising, watersports, fun ashore, shopping, sightseeing etc. But if you're interested in something in particular, for example wildlife, culture or cuisine, we customize your holiday to the best what you love.
So why is a luxury yacht charter so magical?
1. Because a yacht charter is customized to your needs and desires.
2. Because you're on a private yacht, surrounded by the people that you want to be with. You don't have to stand in line and there are no masses of people, like on a cruiseship.
3. Each of the yachts has a variety of activities that are only for the enjoyment of you and the guests. Like waterskiing, scuba diving, swimming, jet-skiing, having fun with the seabobs, sailing and much more. In addition, some yachts are equipped with a submarine, so you can go "Jacques Cousteau" and explore the underwater life. There's often a tender on board to bring you easily onshore.
4. Instead of being stuck at one place, you can travel. Each day new destinations. Your captain can take you to several destinations every day.
5. Sunbathing, lounging, sunset-dinners, spending time in the Jacuzzi... you can do all in ultimate privacy.
6. You can enjoy tailored service from a professional dedicated crew. They will take care of all your needs.
7. There are private yachts to charter for every budget and dimension, whether you want to charter a yacht for a private holiday for just the two of you or for the family with kids.
There's a variety of private yacht charters for different tastes, levels of activity and budget. Flexibility is keyword. We can arrange a fixed itinerary or you can choose for an open adventure, with only a pre-arranged place to embark and to disembark.
Share with us your wishes... sporty or relaxed, mediterranean or carribean and so on, and we propose you several options with several yachts. We are happy to prepare a selection of yachts that fit your criteria.