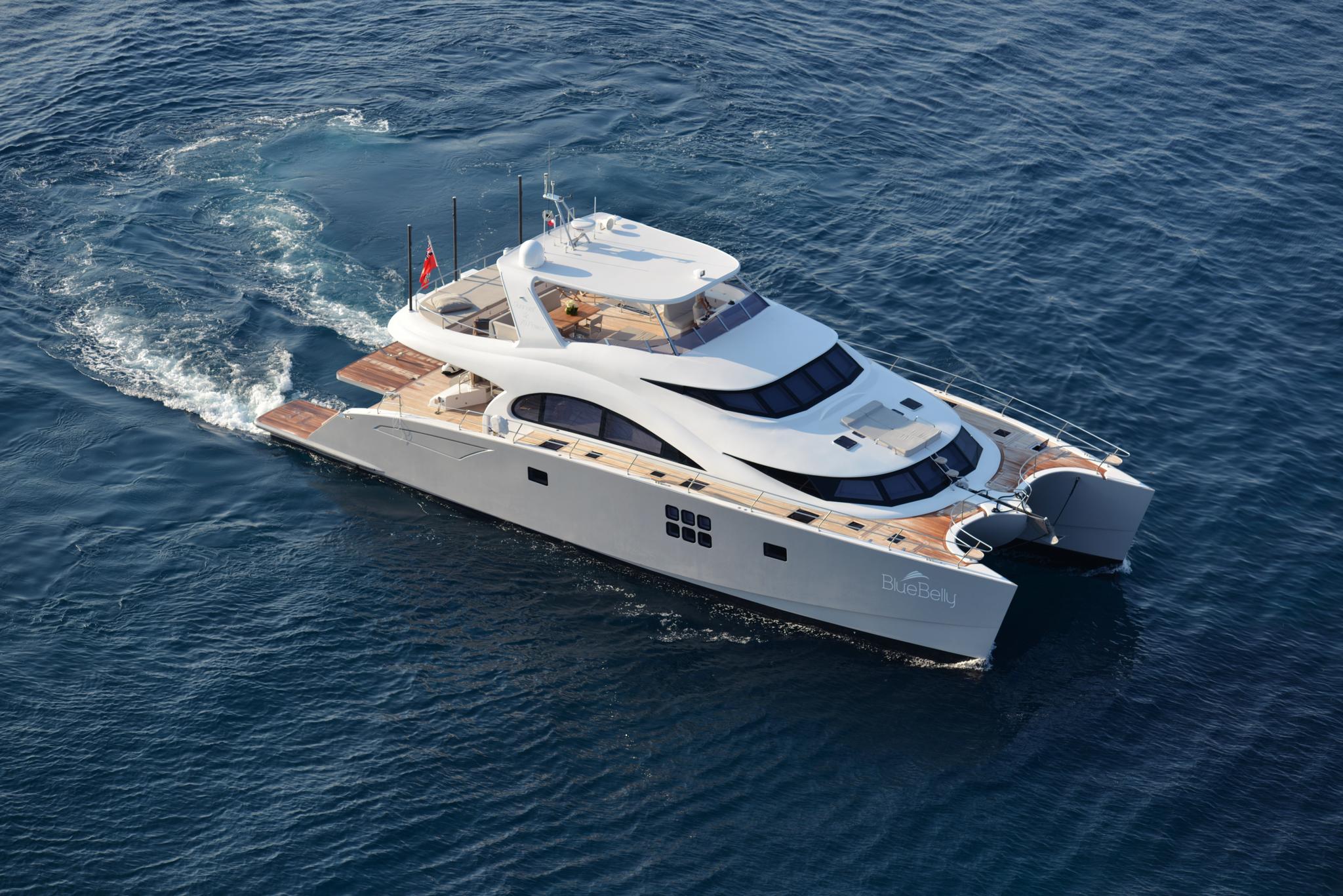 Sunreef 70
The Sunreef 70 Power is a rare example of a luxury medium-sized power yacht with extremely high fuel efficiency, a trans-Pacific range and top speeds reaching 20+ knots. This exceptional yacht was conceived by the Sunreef design office with advice from Laurent Bourgnon, a famous sailor with a wealth of experience in catamaran regattas.
All other semi-custom yachts from the Sunreef Power line have maintained the same hydrodynamic and performance-oriented line of the 70 footer. With her fully customized design and finish according to the owner's wishes, this yacht can be customized with:
a jacuzzi
second navigation station
powerful engines
rich and modern interior
state-of-the-art electronics ad more high tech equipment.
For owners wishing to take long journeys aboard their yachts to discover the world's most remote and wild places, the Sunreef Power can be converted into an expedition yacht with underwater bulbs, eco-friendly features such as solar panels, wind and hydro generators and complete LED lighting, without losing any of its luxurious and customized finish.
Construction: composite
Dimensions: 22,30m x 9,30m x 1,60m
Engines: 2x 455 HP - 2 x 1200 HP
For more information, please contact us.