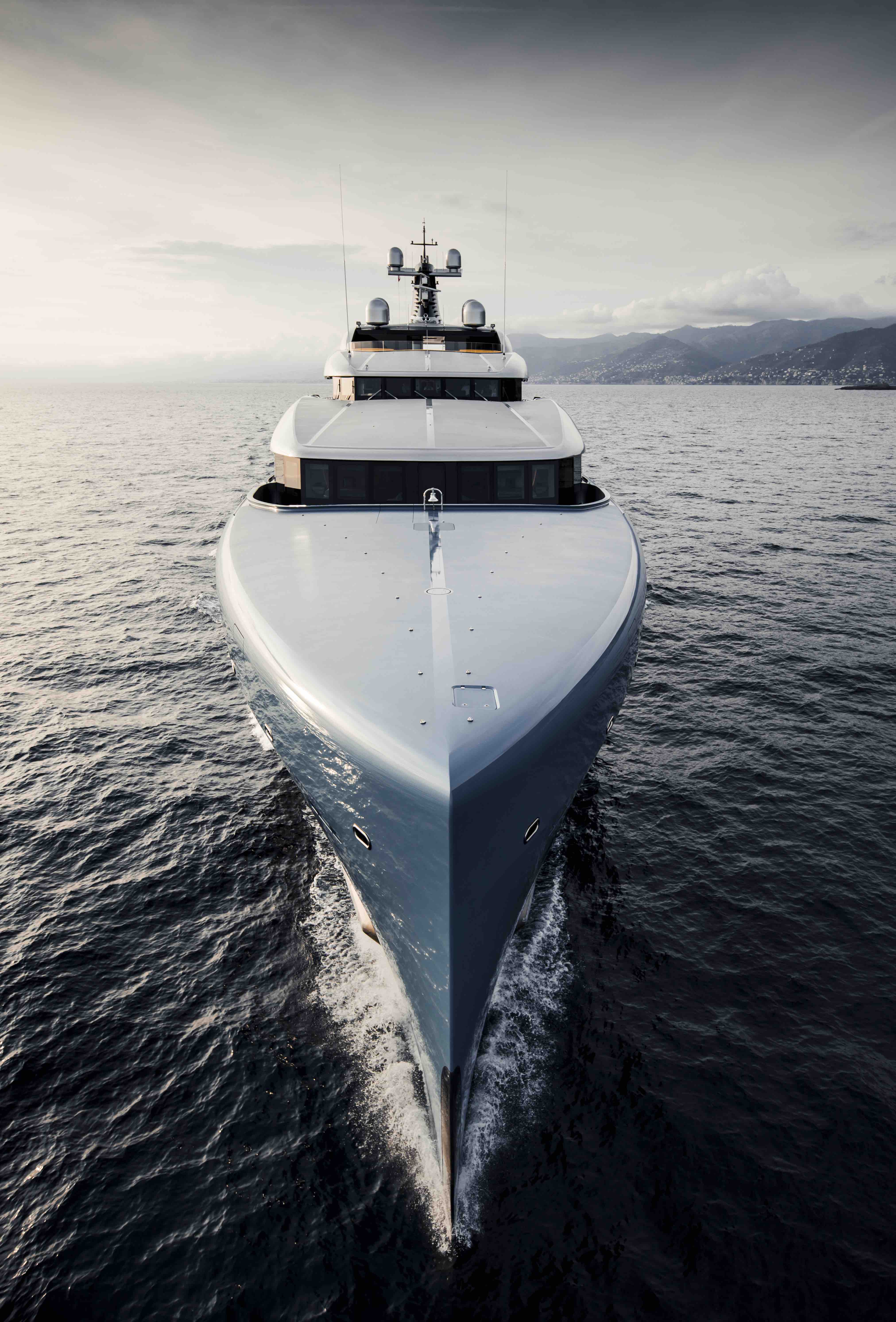 Posted 26 March
Meet superyacht AVIVA
AVIVA is a 98m stunning superyacht and so far not only the largest ship built by Abeking & Rasmussen, but also one of the most exceptional. AVIVA won the BOAT International Design & Innovation Award for "Best Lifestyle Feature Design" in January 2018. This award is the cherry on top of high workmanship. Especially regarding the fact that "the subject of lifestyle" was one of the key elements for the design. Of course, she had to look unique and unlike any other yacht, be modern, strong and masculine, but also comfortable to live in style on board. The aerodynamic shaping of the yacht and attention paid to the design of the hull for excellent seakeeping, makes AVIVA a piece of sculpture. At 5,000 GRT a huge volume compared to other yachts of similar and longer length, she's cleverly designed.
The exterior of the yacht is best described as sleek, characterful and elegant. The blue hull mirrors the sea and the bright silver superstructure reflecting the sky help the lines of the yacht to look sleek and architectural.
Inside they created a modern yet mystical interior which conceals an ocean going full sized padel tennis court (20m x 10m and 6,65m high). When the court is not in use for padel, the net can be removed and the crew plays football and use other exercise equipment in the space, it's after all a sports hall. Without any compromise made to the layout of the yacht and to the quality and size of the court, some say this is the best padel tennis court in the world...
If you ask why a padel tennis court? Well, the answer is very simple. Because, the owner of the yacht loves to play paddel tennis and since he spends quite some time on board, he would like to be able to play it 'on the water' as well.
Another special feature of the yacht is the hybrid system: it allows the yacht to run at up to 11 knots without the use of the main engines on electric motors. This is smooth, silent and environmental friendly.
Photos: photographer copyright Guillaume Plisson/ Abeking Rasmussen.