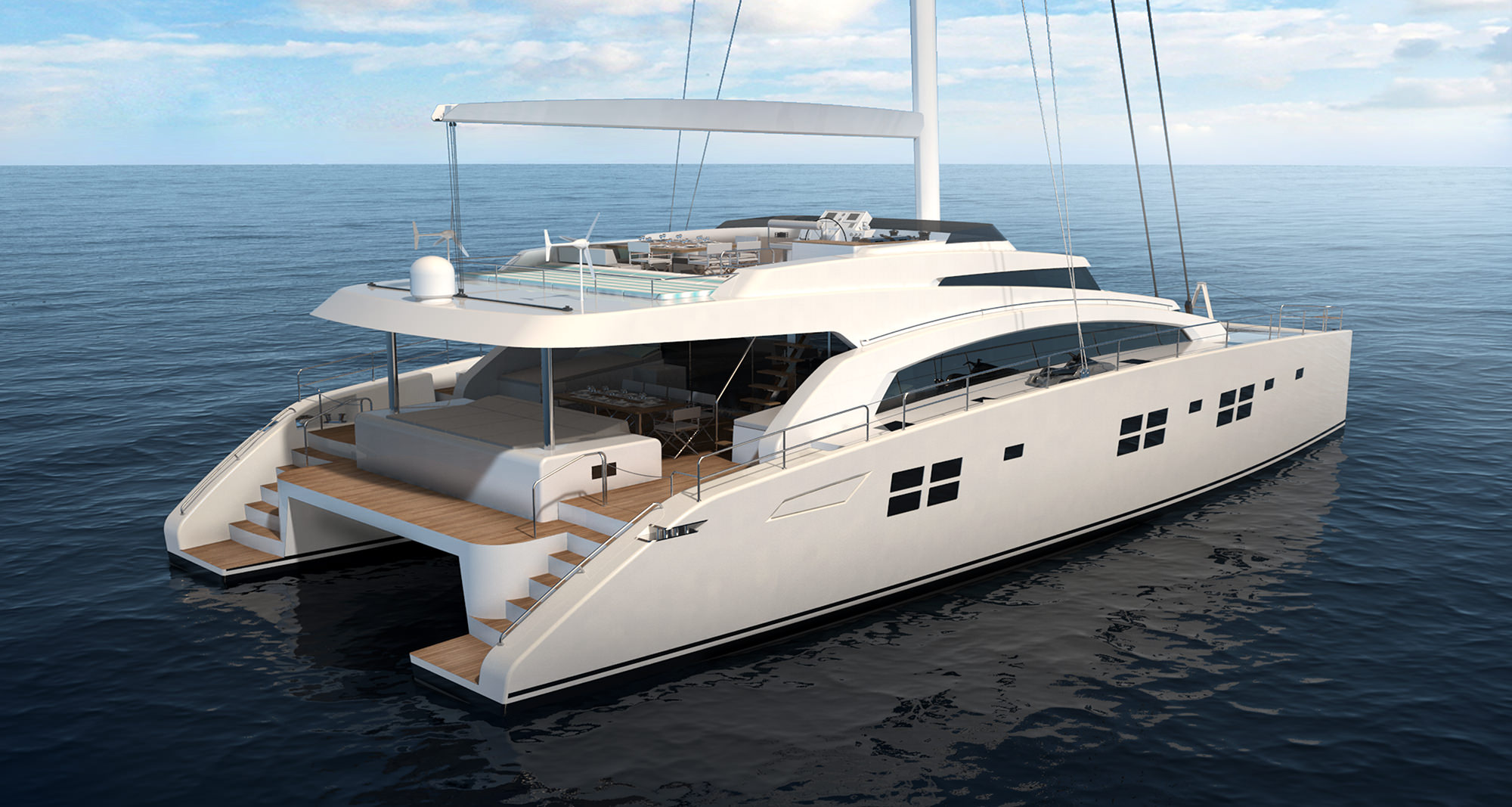 Sunreef 88 DD
The Double Deck (DD) serie was introduced in 2010 with the launch of the imposing 102ft Ipharra - the world's first double deck sailing catamaran and at the same time one of the biggest sailing multihulls ever built. All yachts in the Double Deck range feature a mezzanine level inside the main deck and a spacious master stateroom with a panoramic view in the bow part of the yacht.
The Sunreef 88 DD is a great display of the shipyard's non-conformist attitude and a genuine example of an avantgarde sailing catamaran concept. She puts the emphasis on luxury, performance and privacy while offering over 300m2 of living space. Her layout, interior design and technical features are going to be entirely customized and adapted to the owner's expectations. The exterior aspect of the vessel is sporty and dynamic. One of the characteristic features of this fully in-house built and designed yacht will be her immense flybridge.
Construction: composite
Dimensions: 26,80m x 11,20m x 2,30m.
Engines: 2x 425 HP
Mainsail: 215 m2
Genoa: 180 m2
Staysail: 76 m2
For more information, please contact us.