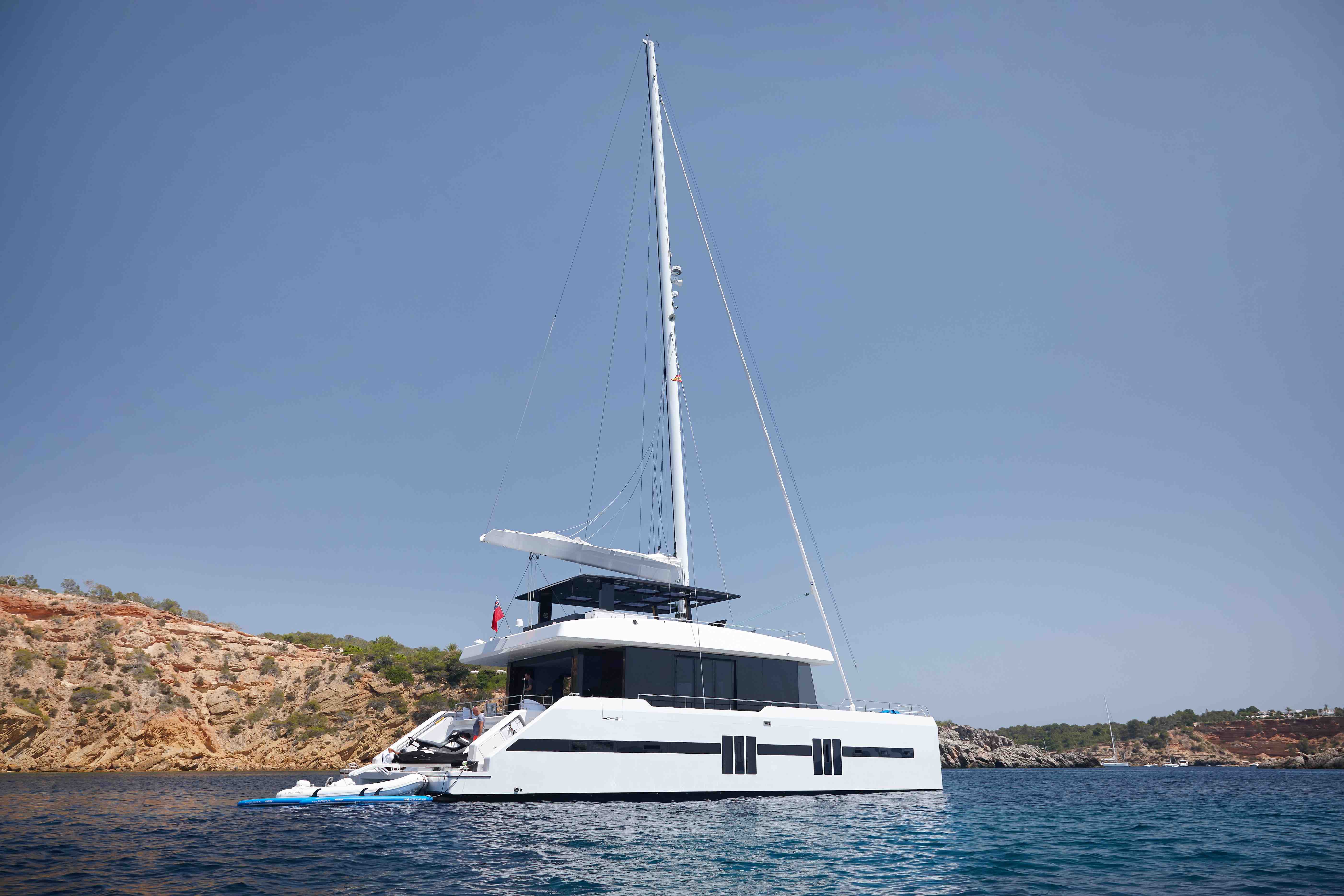 Sunreef 68 Supreme Sailing
The Sunreef Supreme Range embodies a very specific philosophy of yacht creation. It is an audacious line of yachts and superyachts designed to become the world's most comfortable range of lifestyle oriented boats.
The Sunreef 68 Supreme Sailing- the first unit was officially revealed at the Singapore Yacht Show 2016 - is a 68ft sailing catamaran with a total living space of nearly 300m2 offering the surface of a superyacht on a unit below 24m.
The Sunreef 68S Supreme's architecture revisits the way catamarans haven been so far designed. A new, radical concept of the superstructure allows to keep the salon and exterior deck on the same level. As a result, the Sunreef Supreme 68S boasts an enormous main room surrounded with floor to ceiling glass - a smooth, seamless space opening onto the cockpit and giving direct access to the deck through sliding doors on both sides of the yacht.
The mast of the Supreme 68S is fixed at flybrdige level with a carbon made transversal beam, so the mast step does not interfere with the salon's volume. The exterior and interior surfaces of the boat merge into one panoramic lounging and dining area.
The design of the main deck and hulls offer a total versatility in the possibilities for a smart, individually tailored layout matching every single owner's lifestyle. With an infinite choice of materials for the decor of the salon, cabins and bathrooms each Supreme 68S reflects her owner's style and personality. The Sunreef Supreme 68S is equipped with an aft garage. This voluminous space allows to conveniently store a 5m tender and up to two jet skis, diving gear and sails. The garage door, when lowered, levels with the yacht's aft platform to create an exterior lounding and sunbathing space.
Construction: composite
Dimensions: 20,50m x 10,5m x 1,80m.
Engines: 2x 110HP - 2 x 225 HP
Mainsail: 134,99 m2
Genoa: 96,99 m2
Fore more information, please contact Eylem.