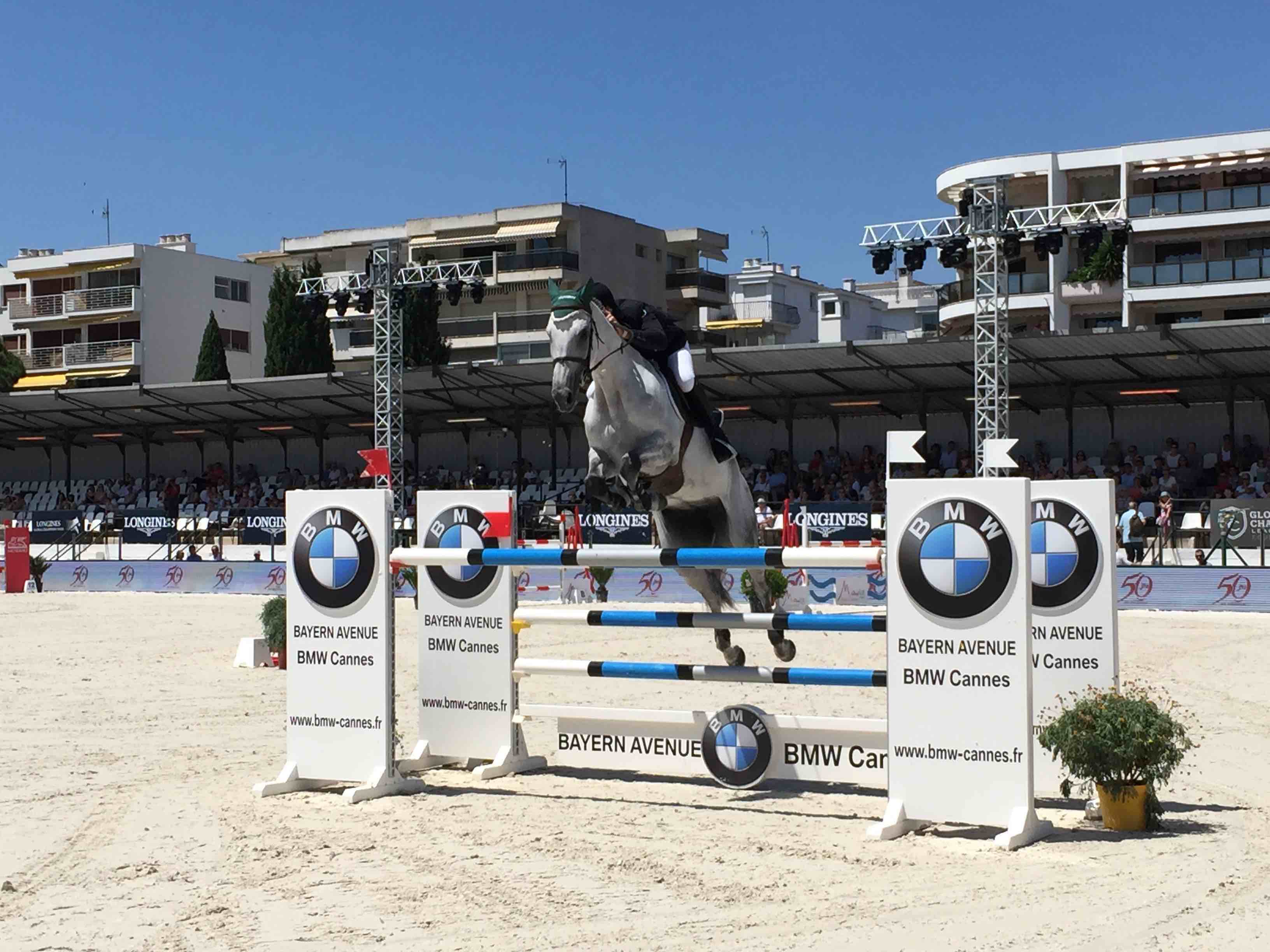 Jumping Cannes
8 - 10 June
The International Jumping of Cannes is one of the French stages of the prestigious Longines Global Champions Tour. The glittering destination of Cannes was this weekend the palce to be for international riders and admirers of an excellent synthesis of luxury and having a good time.
In an exceptional setting at the heart of the Hespérides district, Jumping Cannes took place for the 35th time. Striving for victory, the competitions were breath taking. As the horses gallop by and conquer the obstacles, alongside the piste guests and VIP's enjoyed themselves at the loges of the many partners of the event.
In the evening when the sun sets down, Cannes added an extra wow-factor of glamour to the event. Under a sky of stars while zipping on a cocktail you had a direct bird's eye view at the jumping. Saturday evening Cannes rolled out the red carpet for the Grand Prix at the Global Longines Champions Tour. Many stars competed for the triphy, but there can only be one winner... A total of ten riders made it through to the jump-off and Spain's Sergio Alvarez Moya (ESP) and his 12-year old bay gelding Arrayan rocket to the top.