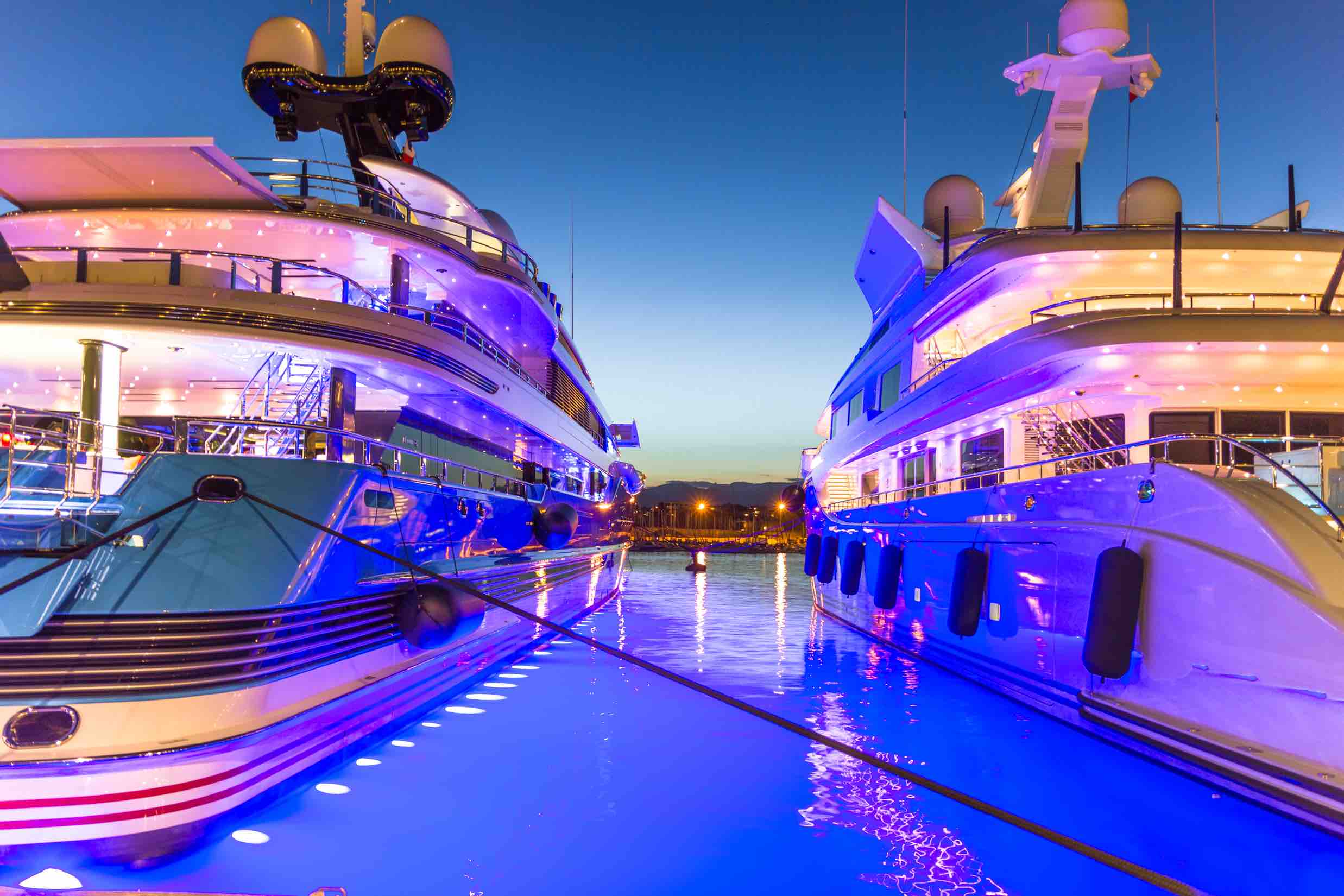 Posted 22 February
An overview of business events with a twist of yachting
From events such as Monaco Grand Prix and the Cannes Film Festival to coporate events such as the MIPIM and the MIPCOM, stunning luxury yachts are the best place to be seen on during these prestigious events.
If you're looking for a place to host a conference or organizing a sophisticated event to showcase your luxury brand, a luxury yacht is the perfect solution. In addition, a luxury yacht offers the most exclusive accommodation available.
In the afternoon and evening, a luxury yacht is a dazzling place to organize a glamorous cocktail or a glittering party. The dynamic atmosphere will make sure, you'll have a great time with your friends.
As a company you can either charter a luxury yacht for your own corporate event or you can base your luxury yacht charter around an existing event.
A couple of examples of what you can organize for your company:
* Reward employees and business partners for their hard work
* Team building day(s) to help productivity through teambuilding exercises promoting togetherness and teamwork
* Launch of a new service or product
* Corporate party
* Conferences
* Business meetings
Why a luxury yacht?
* Impress business associates or clients
* Boost moral
* Unique setting and unique experience
* Vibrant atmosphere
* Unparalleled service
* Use the backdrop of a major event to draw attention to your company/ brand
Events at the French Riviera you can base your luxury yacht charter around:
13-16 March MIPIM Global real estate industry Cannes
9-12 April MIPTV Global TV & digital content market Cannes
8-19 May CANNES FILM FESTIVAL
24-27 May MONACO GRAND PRIX
5-8 June MIDEM Home of the Global music community Cannes
18-22 June CANNES LIONS Int. festival of creativity
30/9- 5 Oct TFWA Tax Free World Association Exhibition Cannes
15-18 Oct MIPCOM The world's entertainment content market Cannes
14-16 Nov MAPIC Int. retail property market Cannes
What are the possibilities?
* A location in the port of Cannes or for anchor, adjacent to the Palais des Festivals where the exhibitions in Cannes take place.
* A luxury yacht is the perfect venue at the heart of the event to welcome invited clients onboard and to host company meetings, seminars or presentations. But also lunches, dinners, cocktails or parties. Depending on the dimension of the yacht, a yacht can accommodate from 10 - 150 a 200 guests.
* During the event the luxury yacht can be provided with the company's flags and banners. In this way you can use a luxury yacht to profile your company or brand.
* Enjoying a professional, bespoke service onboard of a luxury yacht. Everything will be taken care of. All the yachts have a professional crew onboard that will offer a exceptional high standard of service to the guests. There will also be a chef who will take care of the cuisine.
* Extra wishes, such as a DJ for a party, entertainment, film crews or photographers can all be taken care of.
Contact us for more information.