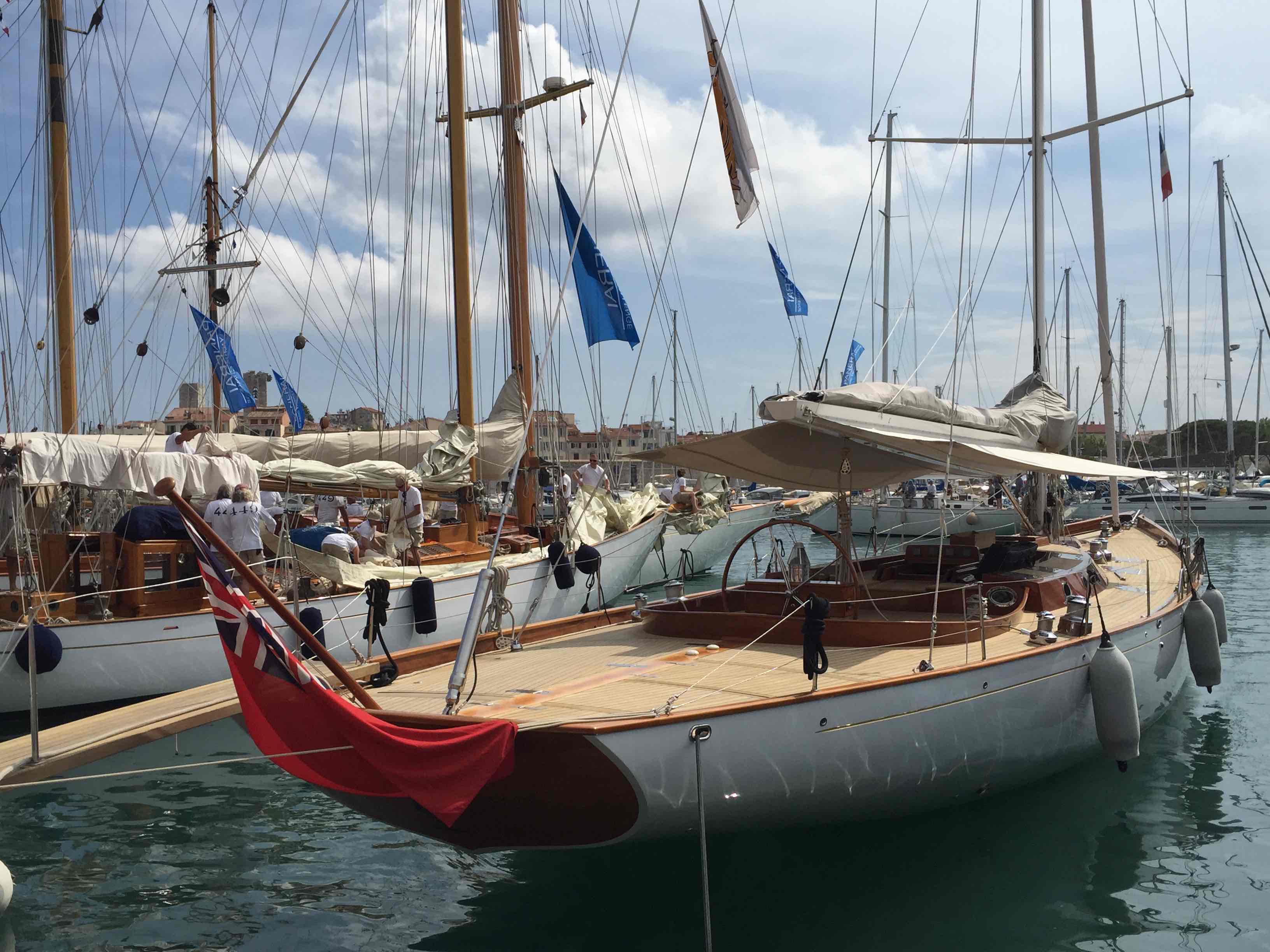 Antibes 31 May - 4 June
Les Voiles d'Antibes marks the opening of the Mediterranean circuit for the Yachts de Tradition and the Metric Classes, including the first stage of the Panerai Classic Yachts Challenge.
During this Regatta, a selection of the most beautiful yachts gather in and around Antibes. For the most participants of the Regatta, this is the offical knock-off for the Mediterranean season. Some yachts undergone renovations and modernizations to optimize their performances. There are also every year new participants.
Les Voiles d'Antibes is one of the main events of the Mediterranean circuit. Therefore it is an excellent opportunity to visit the French Riviera. Visiting this event on board of a yacht is even more impressive. Enjoy the exclusiveness and your own private playground on the water during this event. Enjoy being surrounded by all sorts of beautiful yachts and watch the Regatta and Panerai Trophy from a bird's eye view. Your tender will take you ashore to enjoy the many activities organized during this nautical event. Animations, exhibitions, music and good food. Let us design a stunning yachting proposal for you to enjoy during these spectacular days.