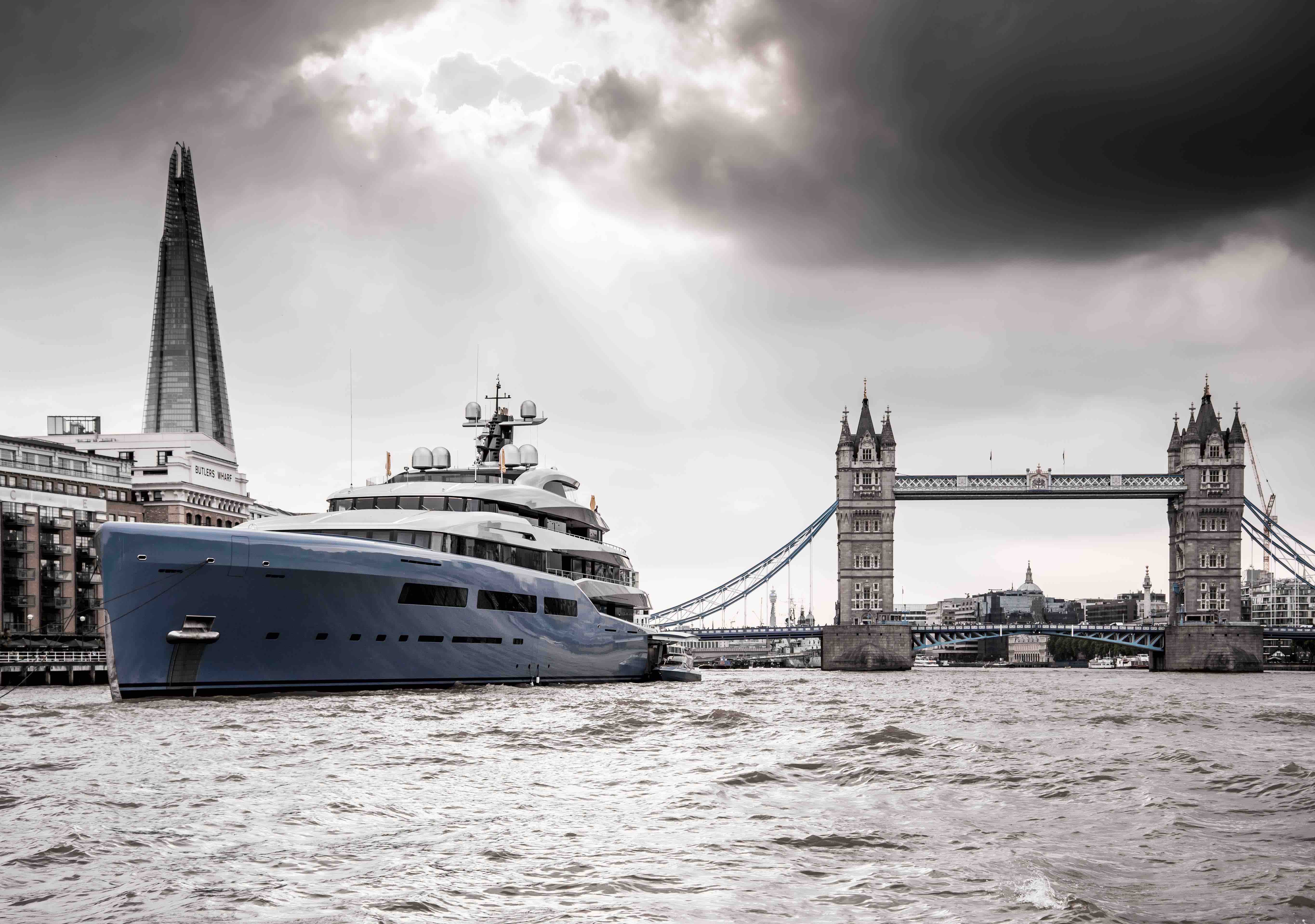 Posted 15 July
A Flair of Yacht Show on the River Thames
Since last week London's main landmark shines in a new light and leaves passers-by with plain astonishment. Right in front of the Tower Bridge two brand new Mega Yachts have positioned themselves for an Abeking & Rasmussen Rendezvous.
The first unexpected appearance at the Tower Bridge was made by AVIVA. With a length of almost 100m AVIVA is the biggest yacht built by the shipyard. Only a few weeks ago she had been seen in New York. Mooring right in front of the Statue of Liberty in New York, she caused quite an excitement in the yachting scene. With the Wimbledon Tennis Championship taking place in London at the moment AVIVA, with her full-size padel tennis court inside, has chosen the right berthing spot.
Then, only three days later, the recently delivered ELANDESS entered the River Thames and completed the stunning scenery with her mooring berth right opposite. Before her maiden trip to London ELANDESS had a flying visit to Norway after she was waived goodbye by the Abeking & Rasmussen staff in Lemwerder on the 1st of July. Although ELANDESS cannot score with a padel tennis court, she holds another special feature: the sub-waterline Nemo Lounge which offers an exceptional experience for the owners and their guests; a huge glass front allows for views to life above and below the waterline.
Both these yachts have been designed to be a floating home for the owners and their families. Pretty sure that they will meet again in other waters of the world...