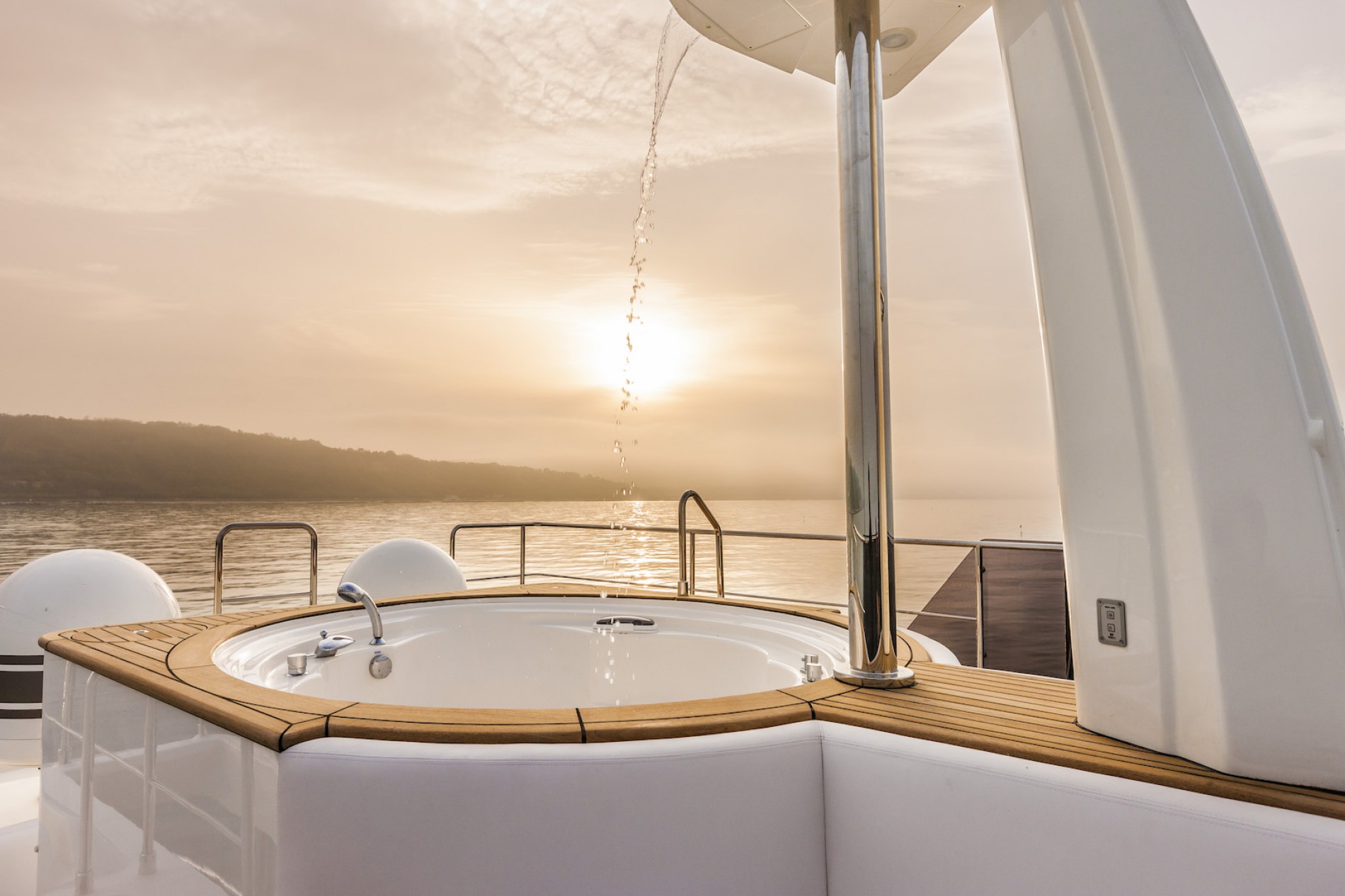 Unwind aboard the 28,30m Ferretti Custom Line Navette 28 "Yvonne", as the sun reaches its zenith, surrounded by a luxury lounge area and plush cushions.
The sundeck is a very private area. After a dip in the Jacuzzi, you forget everything lying down at the spacious sun pad, soaking in the spectacular views.
The sundeck also hosts a standing shower, a canopy over part of the sun pad and a high fountain pouring water directly into the Jacuzzi.
YVONNE is for charter in the South of France